Do You Have Wrist Pain?
Consider CELLAXYS Wrist Therapy® – minimally invasive, naturally regenerative wrist pain treatment without surgery.
LEARN MORE
The
CELLAXYS

team concentrates on you so you can concentrate on healing.
Chronic wrist pain can become extremely discomforting after a while. Everyday activities that you took for granted—such as moving your computer mouse, carrying shopping bags or playing tennis—can now become a challenge. In general, there are three main causes:
Repetitive movement. The most common reason for chronic wrist pain is natural wear and tear. If you spend a lot of time working with your hands and moving your wrist around—for example, painting on canvas or cutting hair—this is the most likely cause for your pain.
Sports activities. While wrist-intensive sports (such as golf and tennis) are the primary candidates to cause wrist pain, minor strains and sprains can occur during any high-intensity workout.
Medical conditions. Wrist pain is a primary symptom of a number of diseases, such as forms of arthritis and diabetes. Conditions such as pregnancy and obesity can also lead to wrist pain.
Dr. Otten Explains How Wrist Pain Treatment
Anyone who has ever dealt with wrist pain can testify how uncomfortable daily life can get. They will also probably tell you that whenever they go to a doctor, the solutions offered are limited to physical therapy and surgery. In this interview with Dr. Otten, we found there's a third option: orthobiologic, naturally regenerative treatment.
Want to learn how Stem Cell Therapy can help you reduce your wrist pain?
"Wrist pain is a serious problem, but surgery isn't the answer."
It has long been believed that wrist pain is most effectively addressed via surgical measures. The latest evidence, however, suggests, that not only wrist surgeries are risky, but they lack effectiveness, too:
According to a 2014 study, out of 340 patients with nerve injury 16.5% of those injuries were caused by a surgical wrist or ankle procedure
More than 60% of 328 patients have reported experiencing wrist pain, that interferes with daily activities 1 year after a wrist surgery in this 2016 study
In 2004, a study of 211 wrist joint arthroscopy patients has been conducted. 5.2% of those patients experienced major and minor complications after the surgery
CELLAXYS Wrist Therapy® employs minimally invasive treatments that enhance your body's ability to heal itself—like stem cell therapy, the natural building block of our bodies—to naturally regenerate the damaged knee area.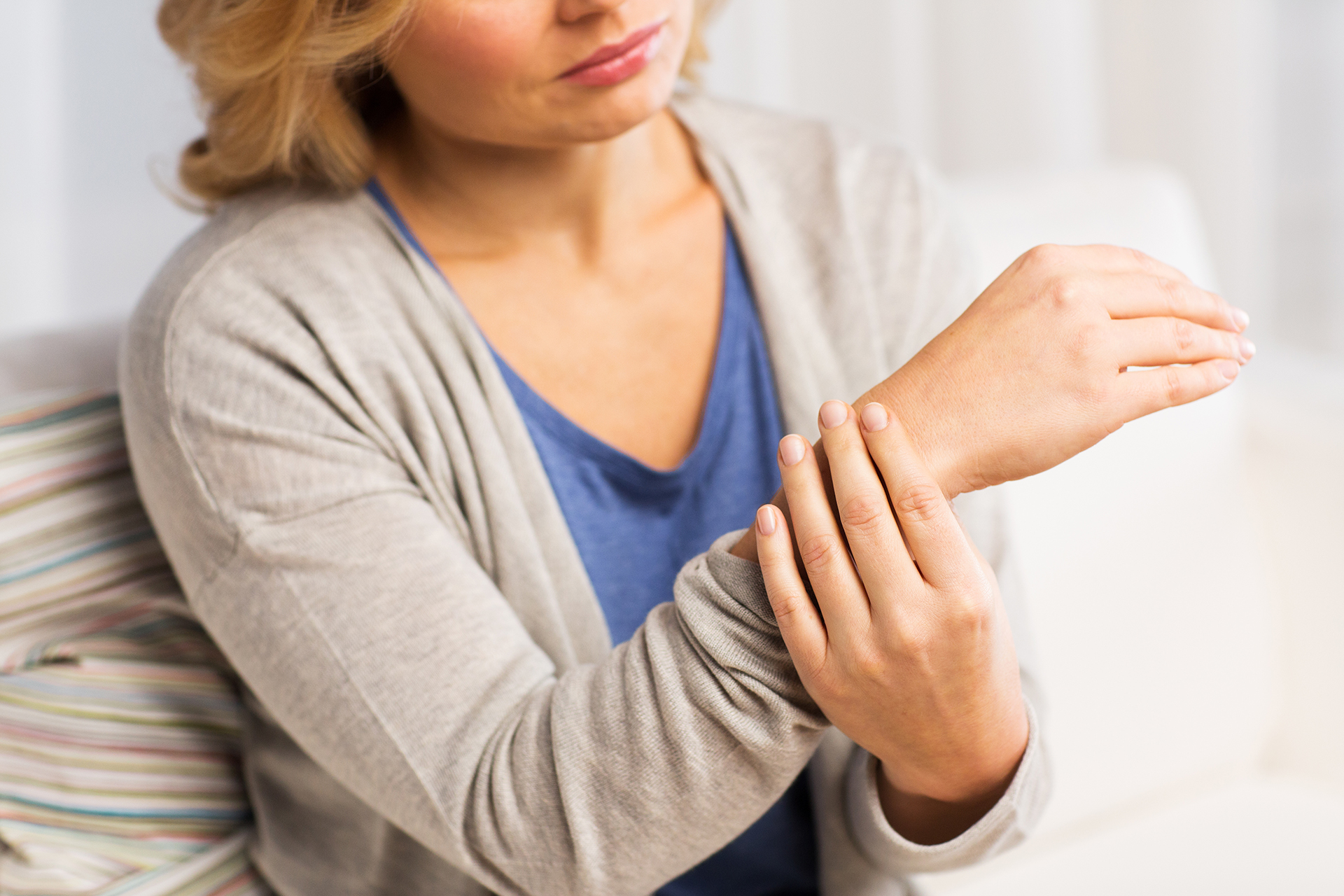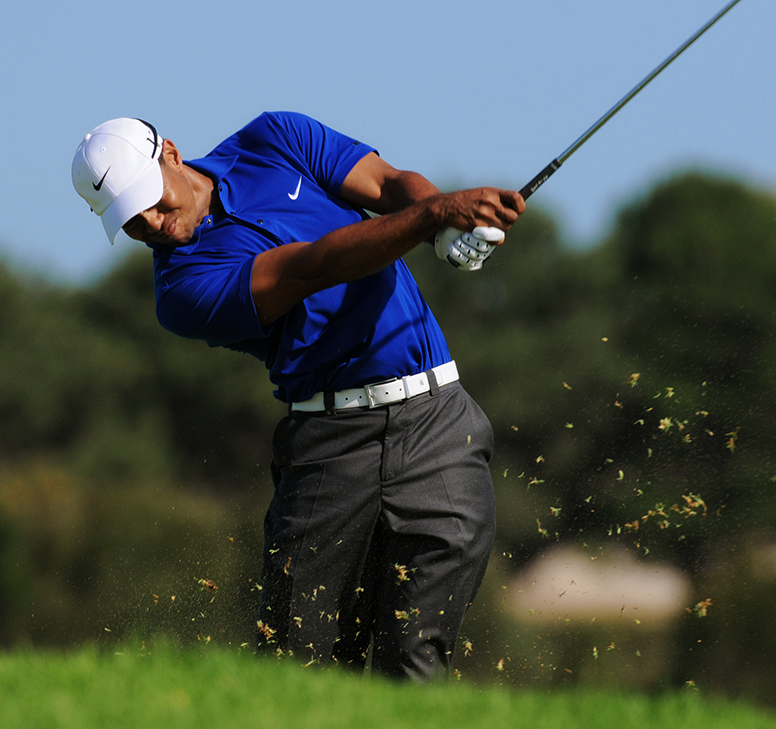 Stem Cell Therapy Powering Top Athletes
For years now, forms of stem cell therapy have been used by top athletes in adjunction to traditional orthopaedic measures—such as surgery and injections—to heal quicker and grow stronger. Since the late 1990s, a number of leading athletes, including Tiger Woods and Alex Rodriguez, have publically lead the transition away from traditional orthopaedic alternatives such as cortisone (which reduces pain quickly but damages the joint tissue irreversibly.) With long recovery times of surgery, stem cell therapy has become one of the go-to therapy methods for the sports elite.
With roots in top-level athletics, stem cell therapy focuses on safety and efficiency. Since stem cells are the natural building blocks of our body, there is virtually no risk of rejection; and, since the method is non-invasive, the recovery time is minimal (4-6 weeks).
How Does Stem Cell Therapy Work?
Human bodies are made out of small particles called cells—nerve cells, bone cells, blood cells, muscle cells, and so on.
Stem cells are the natural 'repair' cells of our bodies. Their 'job' is to morph into a type of cell that is damaged and replace it. For example, when you suffer an injury, it is your stem cells that are trying to regenerate the damaged tissue. Stem cells are involved at every stage of human life—right from the conception.
During CELLAXYS Wrist Therapy®, stem cells are harvested from your body, processed into a more concentrated form, and re-injected precisely into the location of the injury (to repair the damage).
This way, your body's natural healing resources are right where they're needed most.
We understand that this is a lot to take in, and you still probably have a lot of questions. Do not hesitate to give us a call, and we will help you out.
If you'd like to schedule a visit the CELLAXYS Therapy Center for an initial examination, please click the button below.
SCHEDULE APPOINTMENT
During the visit, our physicians will:
Conduct a thorough physical exam
Review your X-Ray and MRI images
Analyze your medical history
Give you a custom-tailored treatment plan
READ FULL ARTICLE
Meet the CELLAXYS Wrist Therapy® Medical Staff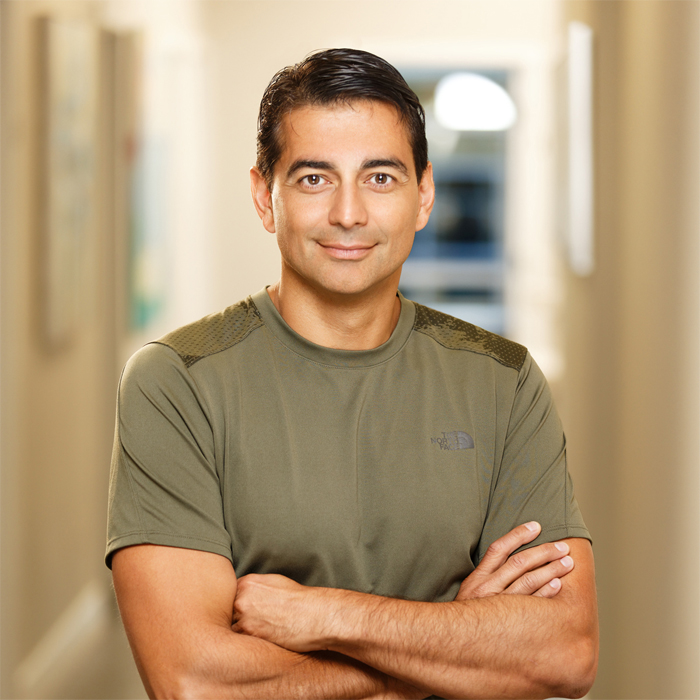 Dr. Pouya Mohajer
Director of Regenerative Interventional Spine Medicine
Board certification in Anesthesiology and Interventional Pain Medicine
Fellowship-trained from Harvard University
UCLA Alumni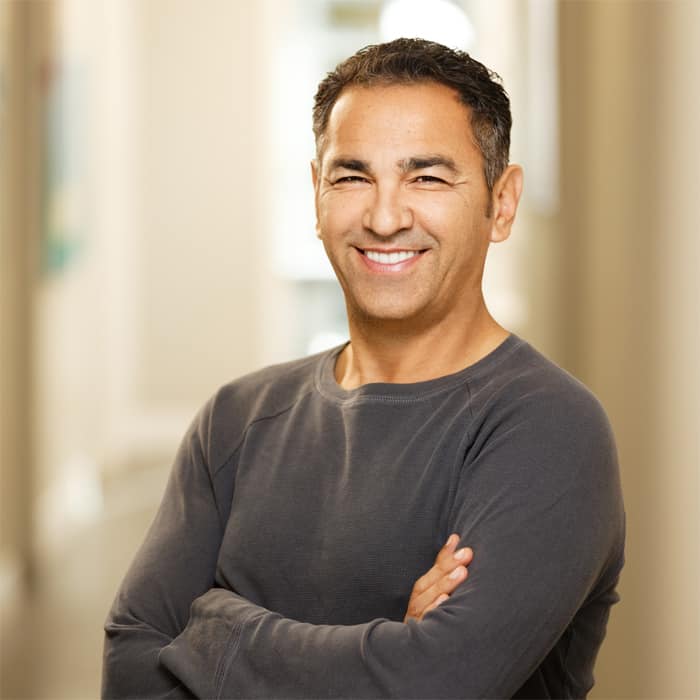 Dr. Pejman Bady
Medical Director
Head of Emergency Medical Services
Medical degree from Western University of Health Sciences
USC Marshall School of Business
We take a different approach at CELLAXYS. We focus on the body's innate ability to heal itself to not only reduce pain, but also alter the progression of pain and disease at a cellular level. Our Board-Certified & Fellowship-Trained Physicians have sub-specialized in joints and spine regenerative procedures for over a combined 60 years. Their expertise in Orthopedics, Orthobiologics and Spine & Interventional Medicine enables them to bring the process of regenerative healing to perfection.
Having done more than 30,000 procedures, we have helped our patients to live pain-free, keep their desired activity level despite age, and keep their performance up through retirement. We personalize your treatment to your exact needs on a cellular level. No injury is the same, and neither should be your treatment.
One of our lead Physicians, Dr. Matthew Otten, has been recognized as one of Nevada's favorite physicians, winning numerous awards such as Vital's Patient Choice Award & Most Compassionate Doctor Award. Also, Dr. Otten was recognized as part of the top 10% of America's Most Honored Professionals by The American Registry.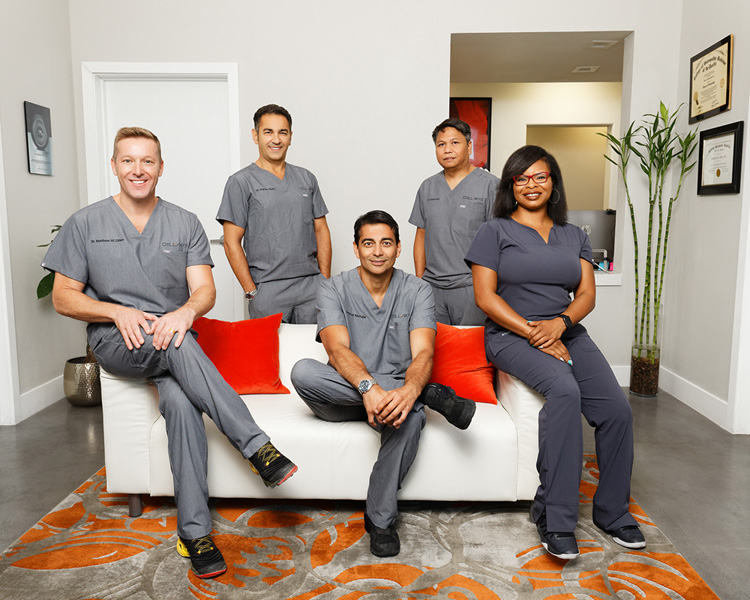 Fill out the form below to request your FREE consultation