Do You Have Elbow Pain?
Consider CELLAXYS Elbow Therapy® – minimally invasive, naturally regenerative elbow pain treatment without surgery.
LEARN MORE
The
CELLAXYS

team concentrates on you so you can concentrate on healing.
Elbow pain can become a significant source of everyday discomfort—it can be demoralizing to feel pain whenever you try to lift something or hug someone. While most cases of chronic or sudden elbow pain come from overuse, the pain could also be caused by an injury. Here are some of the most common elbow pain causes:
One-time injuries Trauma-related elbow problems are the easiest to diagnose, since they can be easily related to a recent traumatic event. Common injuries include elbow dislocation, elbow fracture, and muscle or ligament strain (sprain). Injured elbows are usually defined by sharp, reoccurring pain.
Golfer's elbow or Tennis elbow. The former condition refers to your elbow tendons attaching to the bony bump in your elbow. the latter refers to an overload of the tendons.
Stress fracture. Like the name suggests, stress fractures refer to cracks in the bones that are caused by repetitive mechanical activity and overuse. Stress fractures are common among athletes, but can occur due to weakened bones or lack of nutrients.
Cartilage damage. The elbow joint is lined with something called articular cartilage —a tissue that prevents friction and preserves the bone—and is supported by many little ligaments that help support the elbow. Over time, articular cartilage is subject to degradation or tear, causing injury and pain.
Dr. Otten Explains How Elbow Pain Is Difficult to Diagnose, and Even More Difficult to Treat
Dr. Otten, an ambassador of orthobiologic treatment for elbow problems, explains treatment options during your consultation. The elbow has so many moving parts it is an extremely difficult joint to treat: Orthobiologics has become a mainstay in the treatment regimen.
Want to learn how Stem Cell Therapy can help you reduce your elbow pain?
"Orthobiologics have become extremely popular in the treatment of the elbow"
For years now, the general consensus was that to address serious elbow problems, one has to go under the knife, despite the risks of major surgery. New evidence, however, puts into question the main value proposition of surgery: demonstrating why PRP and stem cells are becoming such a popular alternative to surgery. Here are a few studies:
In 2018, a study with 26 patients measured the effectiveness of surgical treatment for the Tennis elbow. It found that the surgery was no more effective than a placebo treatment within a 5 year period after the surgery, a 2012 study found
What is more, another 2018 study has found that most alternative non-surgical elbow treatments, such as steroid injections, physical therapy, acupuncture and anti-inflammatories also ineffective in relieving elbow pain
When treating simple elbow dislocation there is little evidenc that a surgery helps patients relieve the pain, increase the range of elbow motion, or prevent chronic instability
CELLAXYS Elbow Therapy® employs minimally invasive treatments that enhance your body's ability to heal itself—like stem cell therapy, to regenerate the damaged elbow area.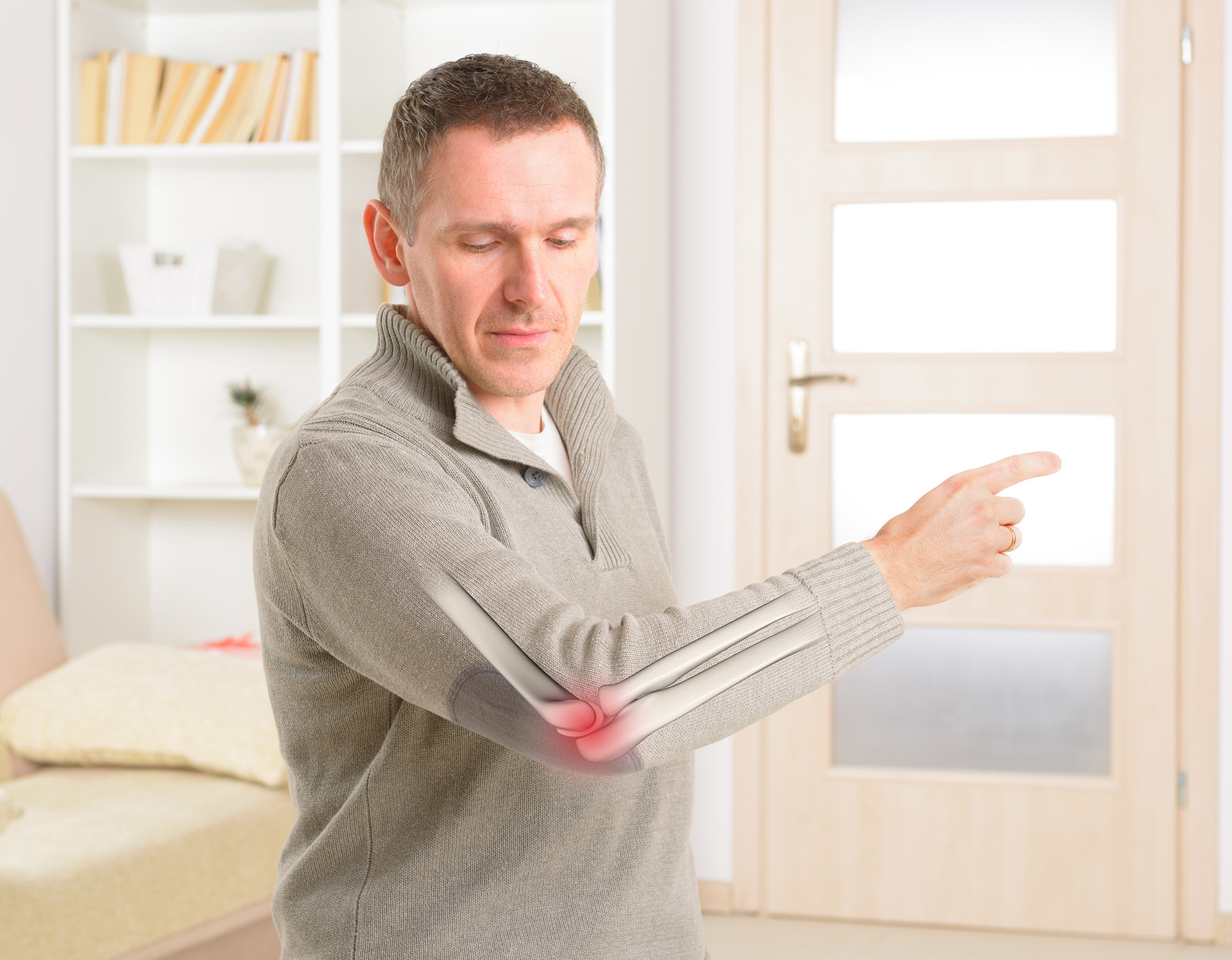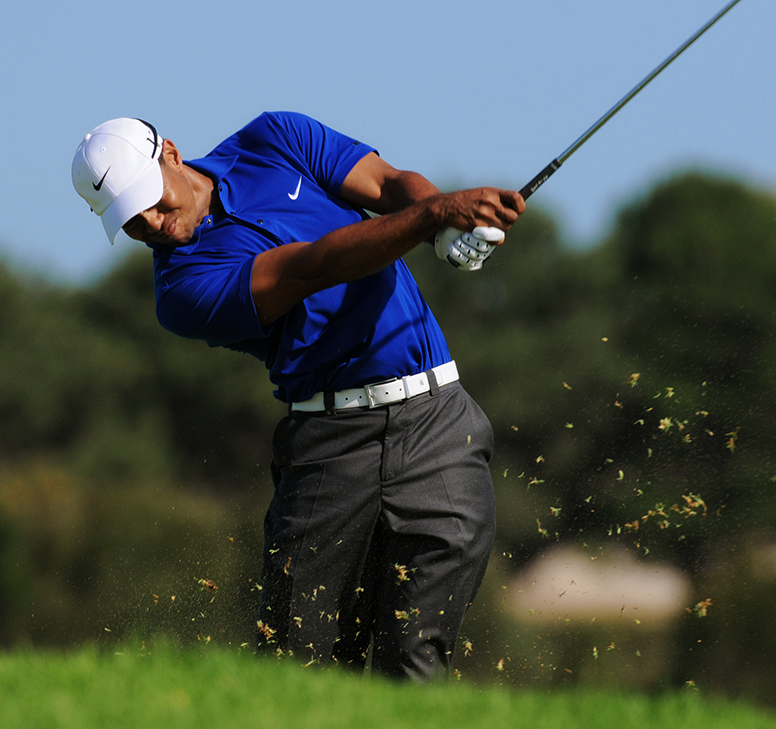 Stem Cell Therapy Powering Top Athletes
For years now, forms of stem cell therapy have been used by top athletes in adjunction to traditional orthopaedic measures—such as surgery and injections—to heal quicker and grow stronger. Since the late 1990s, a number of leading athletes, including Tiger Woods and Alex Rodriguez, have publically lead the transition away from traditional orthopaedic alternatives such as cortisone (which reduces pain quickly but damages the joint tissue irreversibly.) With long recovery times of surgery, stem cell therapy has become one of the go-to therapy methods for the sports elite.
With roots in top-level athletics, stem cell therapy focuses on safety and efficiency. Since stem cells are the natural building blocks of our body, there is virtually no risk of rejection; and, since the method is non-invasive, the recovery time is minimal (4-6 weeks).
How Does Stem Cell Therapy Work?
Human bodies are made out of small particles called cells—nerve cells, bone cells, blood cells, muscle cells, and so on.
Stem cells are the natural 'repair' cells of our bodies. Their 'job' is to morph into a type of cell that is damaged and replace it. For example, when you suffer an injury, it is your stem cells that are trying to regenerate the damaged tissue. Stem cells are involved at every stage of human life—right from the conception.
During CELLAXYS Elbow Therapy®, stem cells are harvested from your body, processed into a more concentrated form, and re-injected precisely into the location of the injury (to repair the damage)
This way, your body's natural healing resources are right where they're needed most.
Hug freely. Lift with confidence.
We understand that this is a lot to take in, and you still probably have a lot of questions. Do not hesitate to give us a call, and we will help you out.
If you'd like to schedule a visit the CELLAXYS Therapy Center for an initial examination, please click the button below.
SCHEDULE APPOINTMENT
During the visit, our physicians will:
Conduct a thorough physical exam
Review your X-Ray and MRI images
Analyze your medical history
Give you a custom-tailored treatment plan
READ FULL ARTICLE
Meet the CELLAXYS Elbow Therapy® Medical Staff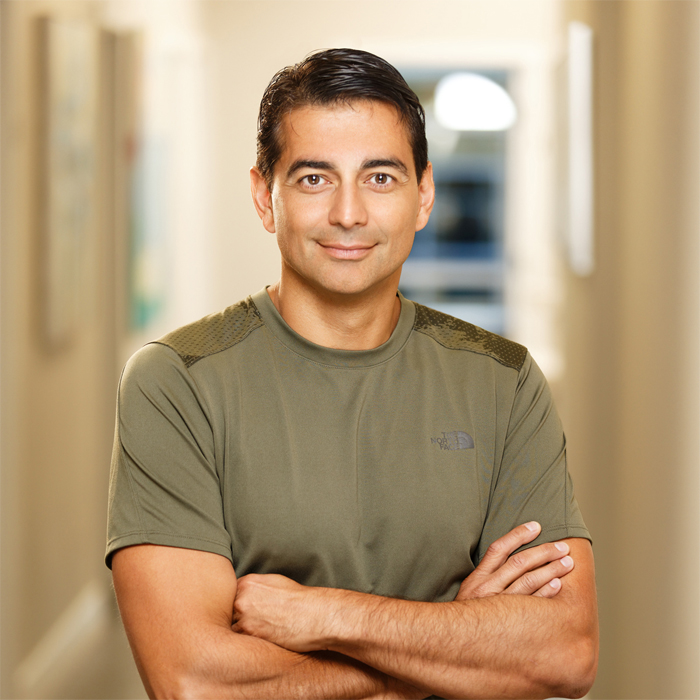 Dr. Pouya Mohajer
Director of Regenerative Interventional Spine Medicine
Board certification in Anesthesiology and Interventional Pain Medicine
Fellowship-trained from Harvard University
UCLA Alumni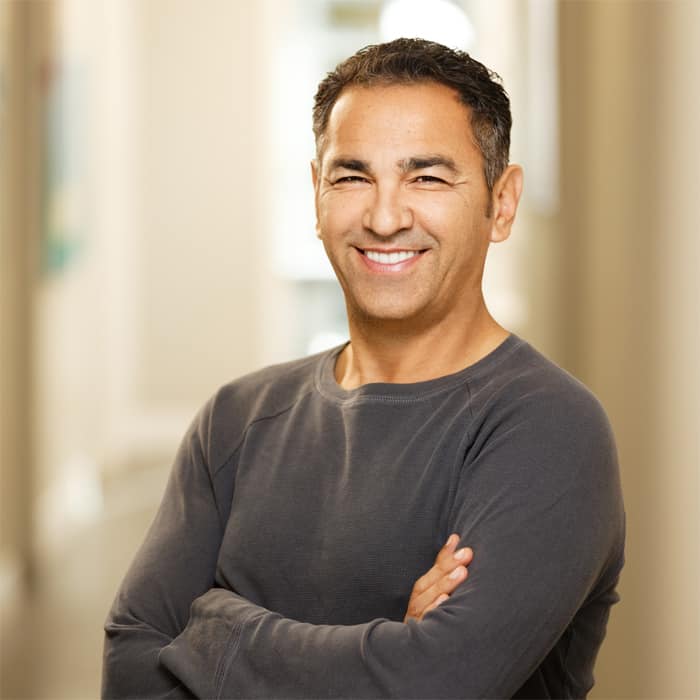 Dr. Pejman Bady
Medical Director
Head of Emergency Medical Services
Medical degree from Western University of Health Sciences
USC Marshall School of Business
We take a different approach at CELLAXYS. We focus on the body's innate ability to heal itself to not only reduce pain, but also alter the progression of pain and disease at a cellular level. Our Board-Certified & Fellowship-Trained Physicians have sub-specialized in joints and spine regenerative procedures for over a combined 60 years. Their expertise in Orthopedics, Orthobiologics and Spine & Interventional Medicine enables them to bring the process of regenerative healing to perfection.
Having done more than 30,000 procedures, we have helped our patients to live pain-free, keep their desired activity level despite age, and keep their performance up through retirement. We personalize your treatment to your exact needs on a cellular level. No injury is the same, and neither should be your treatment.
One of our lead Physicians, Dr. Matthew Otten, has been recognized as one of Nevada's favorite physicians, winning numerous awards such as Vital's Patient Choice Award & Most Compassionate Doctor Award. Also, Dr. Otten was recognized as part of the top 10% of America's Most Honored Professionals by The American Registry.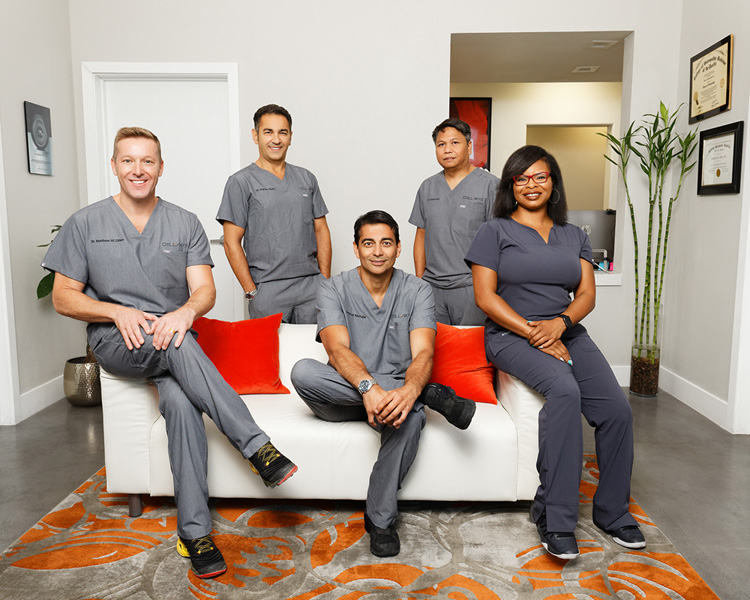 Fill out the form below to request your FREE consultation