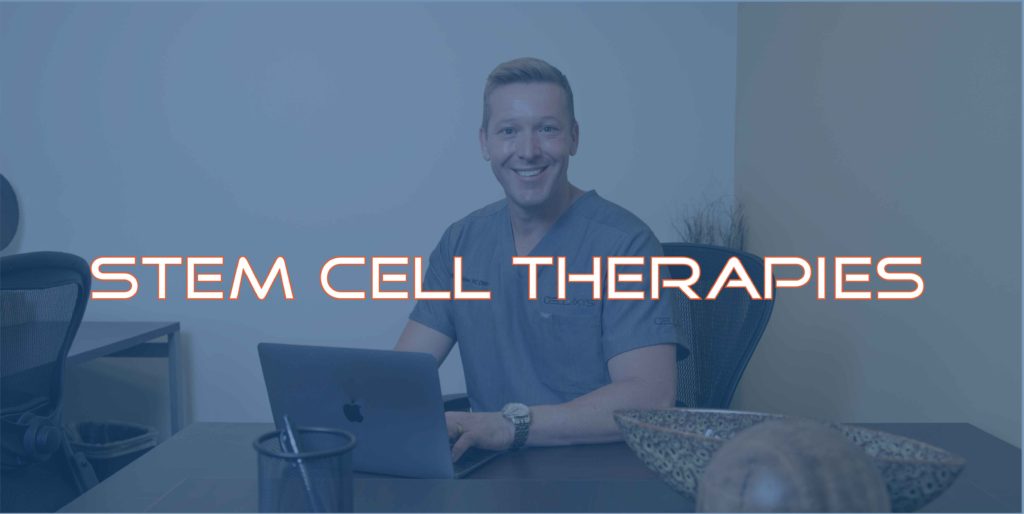 When Dr. Matthew HC Otten, Director of Orthopedics & Orthobiologics at Cellaxys in Las Vegas, began to practice medicine, one of the first major career decisions he made was considered unconventional by his peers.
"I turned down a prestigious American Heart Association grant to study Kawasaki Disease for the opportunity to complete a summer internship with the Indian Health Service (IHS) with the Crow Nation in Montana," said Dr. Matthew HC Otten. "The choice was considered unconventional by some people, but as I was starting my career it was important to me to set a precedent of always practicing medicine with a completely open mind."
Dr. Otten's time spent with the Crow and their Crow Medicine Chief had an impact lasting more than that single summer, as Dr. Otten has returned every summer since to visit the Crow Nation for the following 21 years. This past year he brought his now two-year old daughter with him for the first time where she joined him in a traditional Sundance at the Crow Fair.
"Something that I learned, while working with the Crow, was their diligence in finding ways for the body to heal itself, with both traditional and the most modern medical techniques," said Dr. Otten. "I appreciated this approach, and it certainly had an impact with me with respect to my adoption of new medical methods that help the body heal itself including platelet rich plasma (PRP) and stem cell therapies."
Dr. Otten was an early adopter of the practices of using platelet rich plasma therapy and stem cells, when they became available to patients in the United States. His work in the field was initially on behalf of the recoveries of elite athletes in the collegiate and professional worlds including the NFL's Detroit Lions. He was among the first doctors to shift his focus to these new therapies, as opposed to the traditional use of cortisone for sports injuries.
"PRP and stem cell therapies work in ways that regenerate, rather than degenerate tissues, such as ligaments, and the result is more complete healing and faster recovery," said Dr. Otten, who's performed thousands of such procedures. "What's especially exciting about the treatments is how we've been able to bring them from elite athletes to people from all walks of life to help them live better lives."
Platelet Rich Plasma (PRP) therapies and stem cells are a medical option for patients of Cellaxys who suffer from extremity injuries or arthritic pain, including shoulders, elbows, knees, feet and ankles. The treatments are especially viable alternative for back pain. The treatments are now the preferred injection for pain and repair of body tissues in all of the major sports leagues including the NFL, MLB, NHL and NBA. The procedures are fast, efficient and have very little down time. Recovery starts to begin, as the new tissues build, within a few weeks, depending on the individual being treated and their condition.
Dr. Otten and the team at Cellaxys specifically tailor stem cell treatment, using stem cells from either bone marrow or adipose tissue, for specific injuries and pain sources. The team personalizes treatments to a patient's exact needs on a cellular level. No injury is the same, and no treatment is either.
Dr. Otten remains committed to following and building upon the lessons learned from working with the Crow as he finds new ways of using innovative treatments to help patients.
"As Platelet Rich Plasma (PRP) therapies and stem treatments are becoming more mainstream, with clinical research studies backing up the results with science, we're finding new ways to help people with PRP and stem cells," said Dr. Otten. "The future of these therapies is exciting and seeing how they profoundly affect our patients in positive ways drives me and my colleagues forward to find new ways to help more people."
Cellaxys Can Help with PRP and Other Modern Sports Medicine Treatments
No matter the issue patients in Southern Nevada are facing, Dr. Otten and the experts at Cellaxys have answers. The practice uses the most advanced technology to help revive health. The practice's team has performed more than 30,000 procedures in their own practices and guide patients through treatment programs custom to each patient. Call 855-377-2355 to learn more.