Labral Tear Shoulder Treatment
A non-invasive, naturally regenerative labral tear shoulder treatment without surgery.
Do you need treatment for your Labral Tear Shoulder?
Schedule Your FREE Consultation to see if you qualify
Do you need treatment for your Labral Tear Shoulder?
Schedule Your FREE Consultation to see if you qualify
We have 60 Years of Combined Experience & Over 30,000 Procedures Performed
What Causes Labral Tear Shoulder?
Injuries affecting the mobility of your joints are typically in the tendons or ligaments, but a shoulder labral tear is distinctively in the cartilage of your shoulder joint. At the same time, a labral tear is similar to forms of tendonitis in that tearing it can cause major discomfort and difficulty with basic movements. It is also very common for labral tears to increase the risk of shoulder dislocation.
One of the most well-known symptoms of a labral shoulder tear is the shoulder becoming dislocated. When the cartilage in the shoulder is damaged, it naturally weakens and cannot hold the shoulder joint together. A number of patients with labral tears have also reported trouble sleeping because the tear is so uncomfortable, especially for side sleepers. The shoulder pain can also worsen over time, but some cases leave more of a throbbing ache than a sharp pain.
Get a non-invasive treatment
Most solutions to a shoulder labral tear (that do not involve surgery) almost always involve temporary pain relief through prescription medications. Patients are typically booked for 6-8 weeks of physical therapy following their medication, but if that is not an option, they are prescribed a cortisone injection by their doctor.
Surgery of the shoulder labrum is more of a last-resort option, as it is a major operation with major potential complications. For the expense, recovery time and risk of complications, your best option for a more severe labral tear is a noninvasive treatment with a swift, permanent solution. That is exactly the solution you will find at Cellaxys.
Stem Cell Therapy Explained
As is the case with a number of injuries, stem cell injections are one of the most universally praised treatments for a labral tear. Not every tear is able to heal on its own, and not every tear can be surgically repaired, so a procedure that repairs the meniscus naturally is your best option. With nearly 30 years of using the procedure to treat professional athletes, injections of the body's natural stem cells have proven to be the most accurate, effective and non-invasive solution for torn or damaged meniscus tissue through the process of stem cell therapy.
How Does It Work?
Stem Cell Extraction
Concentration and Activation
Stem Cells Transplanted to Problem Area
The Cells Reduce Pain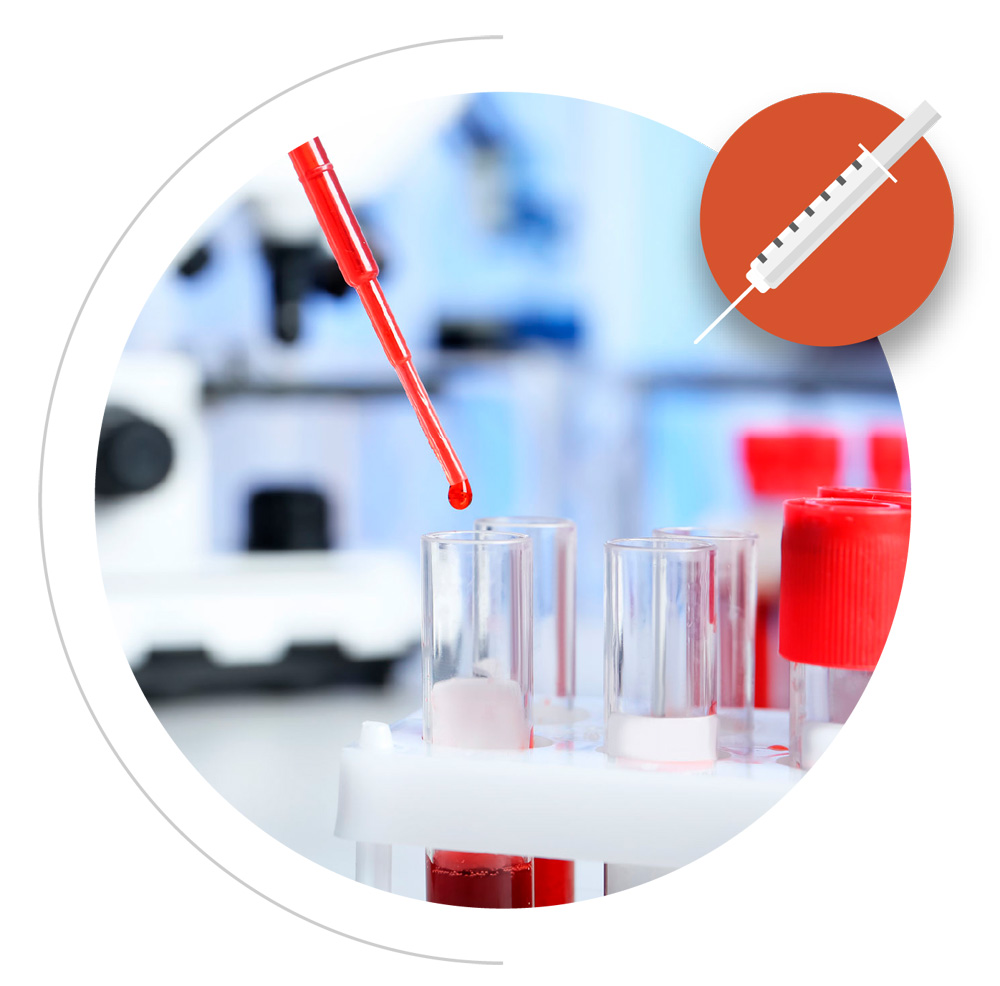 PRP Therapy Explained
PRP injections use each individual patient's own healing system to improve musculoskeletal problems. Platelet-rich plasma (PRP) therapy uses injections of a concentration of a patient's own platelets to accelerate the healing of injured tendons, ligaments, muscles and joints. In this way, PRP injections use each individual patient's own healing system to improve musculoskeletal problems. These injections are an in-office procedure, and the entire procedure from start to finish takes about 30 minutes.
How Does It Work?
Take a Blood Sample
Separate Blood into Various Components
Removes Platelets and Stem Cells
Platelets Injected into Injured Area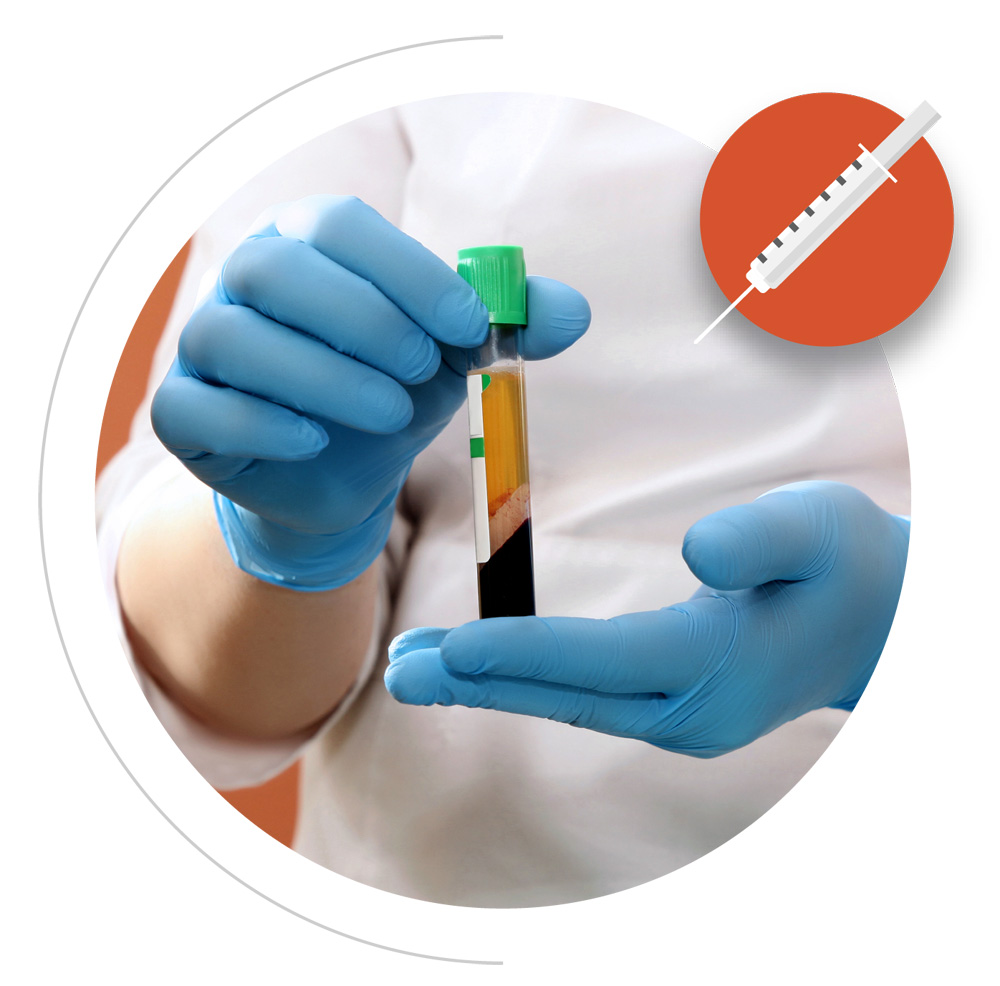 Doctor Examination + Tests
Any time you experience an acute injury or worse, your doctor will immediately test the impact area for swelling, inflammation, internal bleeding (if necessary), but most importantly, mobility. But with something as specific as a labral shoulder tear, the one way to truly identify it as such would be an MRI scan. Since shoulder pain is far from exclusive to one condition, an MRI may be necessary to confirm a labral tear.
A more simplified test, and one that specifically identifies labral tears, is the O'Brien Test, which is fully extending the elbow while the arm is at 90-degrees, and determining the level of pain through steady rotations: Such movements causing pain would dictate a positive result for labral tears.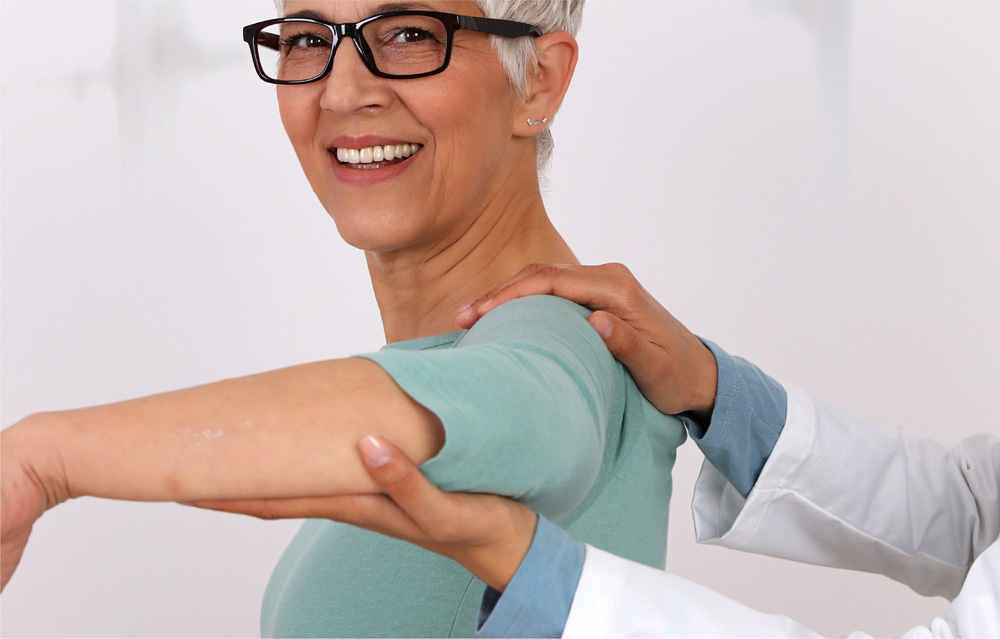 Preparing for your appointment
Alleviating your shoulder pain and regaining your mobility is done very simply and effectively by these procedures. But before your appointment, you want to drink plenty of water to help your body be hydrated and healthy, stay off of pain relievers and blood transfusions to make the procedure as seamless as possible. In the last 30 minutes before your appointment, you may be asked to take a light sedative that is completely safe and will ease you through the procedure.
SCHEDULE YOUR FREE CONSULTATION
SCHEDULE CONSULTATION
You are expected to make a full recovery from your stem cell or PRP treatment in just a couple of months, but you may see your pain relieved within the first week. Afterwards, continue your recommended exercises so that you are not over-exerting while in recovery, and continue to rest and hydrate as you steadily return to your normal lifestyle.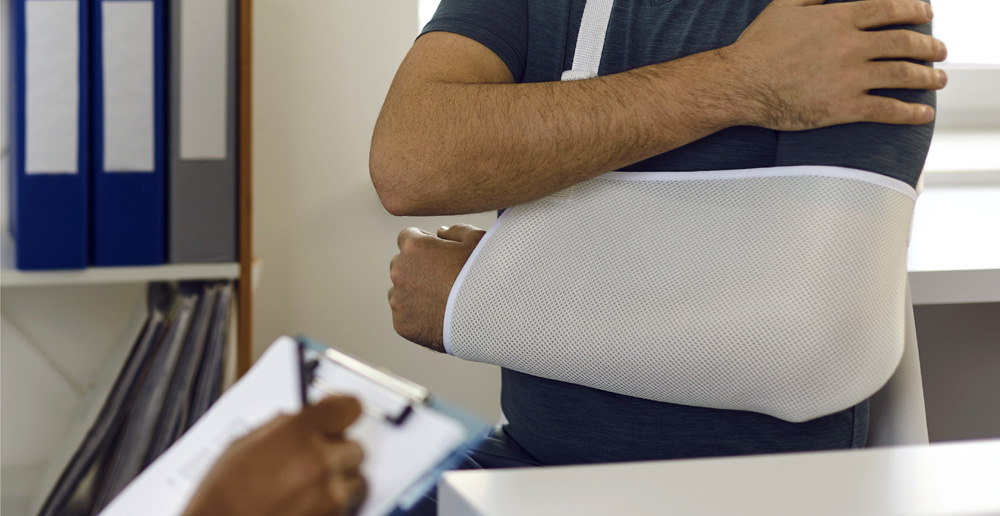 Stem Cell Therapy for Lower back, Hip, and both knees
"I am pain-free. I could resume activities that I wasn't
able to do for a while and I never dreamed I could get to that level
again." – Julie Ingleston
Bob's Knee, Hip, and Shoulder Stem Procedure
"My injections were done about 3 years ago and I found no reversal of the improvement, the pain continues to be gone." – Bob Kendzior
Knee Stem Cell Procedure
"Running 40 miles on my 40th birthday after destroying my knee is a huge blessing for me." – Brian Plaster
Shoulder PRP Therapy | Former UFC Competitor
"Dr. Otten extended my career for about 4-5 year." – Evan Dunham
Meet the CELLAXYS Medical Staff
Do you need treatment for your Labral Tear Shoulder?
Schedule Your FREE Consultation to see if you qualify
Do you need treatment for your Labral Tear Shoulder?
Schedule Your FREE Consultation to see if you qualify