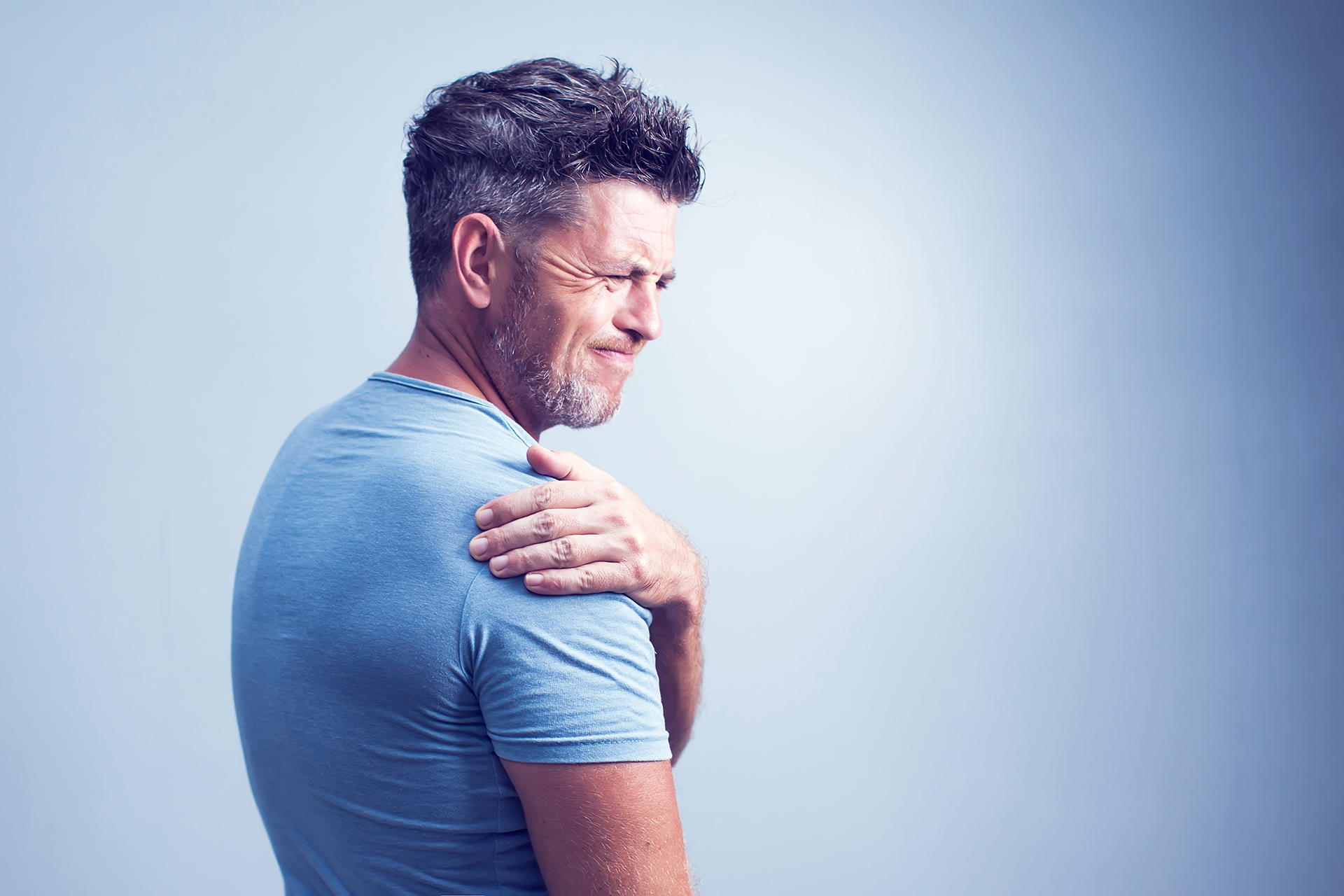 Shoulder pain can significantly interfere with everyday activities, and the traditional orthopaedic response would be to undergo a surgery. However, as much as 80% of all shoulder surgeries are unnecessary and can be avoided. Dr. Otten explains why surgery is not the way to go, and what to do instead.
Shoulder is a major joint in our body that often suffers from acute and chronic conditions.
Acute pain refers to sharp, immediate pain right after an injury; chronic pain is the pain caused by old and repetitive injuries that have added up "to a point where something hurts."
There are three major components to the shoulder: there are joints themselves, the rotator cuff—which helps move your shoulder—and the labrum, which offers stability to the shoulder
The other thing that is usually associated with shoulder pain is the biceps tendon, but those three major things are most important to focus when addressing shoulder pain.
Each injury, whether acute or chronic, has to be treated differently. And you have to take into effect what the patients wants ultimately with regards to pain and function and range of motion.
"Often times—about 80% of the problems in the shoulder—do not require surgical intervention," Dr. Otten claims.
"It's for that reason that over the course of the last 20 years, orthobiologics began in Europe and spread to the United States. At CELLAXYS, we offer both PRP (Platelet Rich Plasma) therapy and Stem Cell therapy to heal injuries and improve functioning in the shoulder," he then adds.
What Causes Shoulder Pain?
The rotator cuff is particularly prone to injury. According to Dr. Otten's 10 years of experience, the most common complaint coming from patients is that "they wake up at night in pain while lying on their shoulder."
The rotator cuff is made up of both tendon and muscle. "Tendon and muscle do very well—with over 80% success rates—with regenerative orthopedic medicine, meaning Stem Cells and PRP (or a combination of the two)," says the lead physician.
Over time, shoulder tendons become increasingly prone to injury due to overuse or trauma. This can cause severe pain and mind instability in the joint.
The shoulder joint itself is an articular joint, made up of bones called articular cartilage. Articular cartilage allows the joint to glide freely, smoothly and pain-free. A connective bone, to reduce friction and stabilize the joint.
"Over the course of time, cartilage becomes degraded, and it becomes worn thin, and sometimes has little pot holes in it. These are sources of arthritic pain. These also don't do well with surgical intervention. We have no way of repairing cartilage that's been worn thin all throughout the joint surgically," Dr. Otten continues.
Stem Cells and PRP focus directly on articular cartilage, continuously trying to regrow the cartilage to make that joint function properly and pain-free.
"Often times, surgery is not a very viable option for that thinning of the cartilage and small potholes. So we have to come up with alternative for surgery in these cases," Dr. Otten explains.
Stem Cells and PRP Increasingly Popular in the US for Labrum Tears
One other major component of the shoulder that causes pain is the labrum. The labrum helps stabilize the joint. It's a cartilage rim to the joint, which helps stabilize the joint and adds stability to the shoulder function. Dr. Otten is particularly impressed with the results of orthobiologic therapy on labrum injuries:
"If the labrum is torn, it's often called a SLAP tear. Most typically, we see this in throwing athletes and younger population. Labrum tears are also frequently observable among patients who fell directly on their shoulder. Any sort of intensive range-of-motion or lifting event also increases the risk of a labrum tear.
SLAP tears respond beautifully to both PRP and Stem Cells in reducing pain and allowing a full range of motion in the shoulder."
Other Shoulder Pain Causes
One of the major overlooked structures in shoulder pain is the biceps tendon. Whenever there is an underlying pathology or injury to the shoulder, the biceps take the brunt of the problem and try to "overdo" to try and compensate for the injuries in the shoulder.
The biceps tendon is a major source of pain in shoulder injuries. During any procedure in regenerative orthopedics, including Stem Cells and PRP, you have to pay close attention and potentially intervene with the bicep tendons to address shoulder pain.
The problem with bicep injuries is that they do not respond well to surgical intervention. Therefore, PRP and Stem Cells can be extremely effective—with greater than 90% success rate —in addressing biceps pain.
"Overall, the shoulder is a very fragile and complex joint that needs special attention and more often than not—in more than 80% of cases—does not require surgical intervention. Instead, it responds beautifully to PRP and Stem Cells," Dr. Otten concludes.