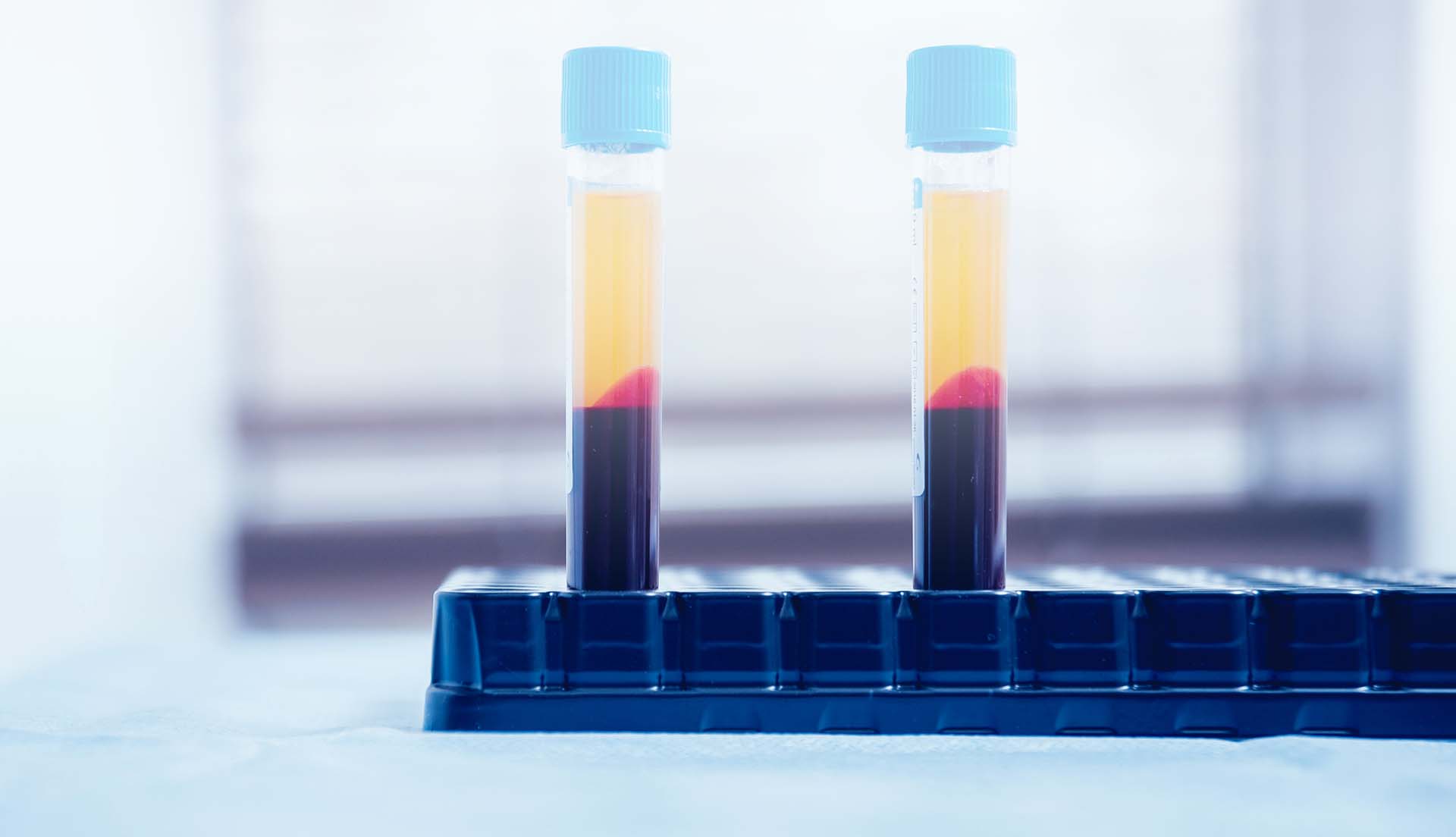 Dr. Matthew HC Otten, Director of Orthopedics & Orthobiologics at Cellaxys, moved into sports medicine with a fellowship at Beaumont Hospital in Detroit after completing cardiology research with Harvard University and UCSF. During this fellowship, he treated Division I college athletes, as well as members of the NFL's Detroit Lions, for injuries that occurred during training and competitions.
In recent years, the preferred treatment for sports injuries came in the form of cortisone. The primary benefit of cortisone is that its injections can offer fast-acting relief of inflamed muscles, joints, tendons, and bursa. An unfortunate side effect of cortisone; however, is how it breaks down tissues, rather than healing them. In short, cortisone treatment treats the pain, but not its fundamental causes.
Enter platelet rich plasma (PRP) therapies.
Dr. Otten learned about the efficacy of PRP through reports from its use outside of the United States and was intrigued about the potential. As soon as the treatments were approved domestically he immersed himself in the treatment and soon established himself as a leader in the field. While administering these treatments, he's helped hundreds of athletes not only treat pain, but also heal underlying causes.
How Does Platelet Rich Plasma (PRP) Therapy Work?
Platelet rich plasma (PRP) therapy accomplishes this due to the following factors:
Platelets have 9 different growth factors to signal new tissue and blood formation
Platelets have a special anti inflammatory protein, Interlukein 1 Receptor Antagonist (IL-1RA), commonly known as the "body's own cortisone"
Platelets form a scaffolding for new tissue though fibrin cross link, this is what forms a blood clot
Platelets send out cytokines, essentially little smoke signals of distress, to inform the body to focus its healing efforts
Platelets have a specific signal to stimulate and attract stem cells
Platelet Rich Plasma (PRP) Moves from Elite Athletes to Mainstream Care
While helping athletes at the top of their game, Dr. Otten saw, first-hand, how the healing factors took effect and brought about long-term benefits to those he treated. As the science behind the success became increasingly validated, not only by patient outcomes but also by independent clinical research, he saw the potential to expand the therapy to those outside of the world of elite competitive sports.
Cellaxys now helps a wide range of patients outside of elite athletes – from casual sports participants to construction workers. The PRP treatments help provide real solutions to pain that are lasting and remove the need for medication. This includes patients of Cellaxys who suffer from extremity injuries or arthritic pain, including shoulders, elbows, knees, feet, and ankles.
Dr. Otten has established himself as a renown expert in the field and serves as faculty for educational institutions, international conferences, trains and mentors physicians, lectures, and performs extensive clinical research on ground-breaking treatments.
PRP is also establishing itself as a superb treatment option for patients with Arthritis. Two major double-blinded studies have been done comparing the "gold standard" of treatments including Hyaluronic Acids (Synvisc, Eflexxa, Supartz, etc.) injections with PRP. The PRP patients had longer and better relief with their arthritic pain. Brian Cole, MD conducted the United States study in Chicago, Ill this past year with results published in the Orthopedic Journal of Sports Medicine.
Cellaxys Can Help with Platelet Rich Plasma (PRP) and Other Therapies
No matter the issue patients in Southern Nevada are facing, Dr. Otten and the experts at Cellaxys have answers. The practice uses the most advanced technology to help revive health. The practice's team has performed more than 30,000 procedures in their own practices and guide patients through treatment programs custom to each patient. Call 855-377-2355 to learn more or visit our stem cell therapy page for more information.