Bicep Tendonitis Treatment
A non-invasive, naturally regenerative bicep tendonitis treatment without surgery.
Do you need treatment for your Bicep Tendonitis?
Schedule Your FREE Consultation to see if you qualify
Do you need treatment for your Bicep Tendonitis?
Schedule Your FREE Consultation to see if you qualify
We have 60 Years of Combined Experience & Over 30,000 Procedures Performed
What Causes Bicep Tendonitis?
The two tendons that allow the bicep muscle to attach to the arm can become overused from intense physical activity or deteriorate naturally from aging, resulting in bicep tendonitis. Like most other tendons and ligaments, the bicep tendons can become inflamed and cause pain all throughout the upper arm. Even a violent or very sudden stretching of the elbow or shoulder can tear your bicep tendons, causing noticeable bruising, discomfort and difficulty rotating the arm.
While the bicep is solely the outer region of the upper arm, its tendons stretch from the shoulder all the way to your elbow: This is the reason that tenderness or pain in the elbow could be symptomatic of either tennis elbow or bicep tendonitis. That same pain can be felt when simply trying to move the arm from your shoulder. Assuming that your workouts became more strenuous activity that you would not otherwise do outside of exercise, soreness in general is very common, but swelling, tenderness and pain increasing overtime are usually not indicative of a good workout, but instead tendonitis.
Get a non-invasive treatment
It is not unusual for bicep tendonitis to become so severe that it requires corrective surgery. Ice and heat several times a day for weeks, followed by weeks, even months, of physical therapy are also among the most prescribed treatment plants. However, if you have a worse case of tendonitis, your prescription can range from simple acetaminophen to nonsteroidal anti-inflammatories (or NSAIDs).
There are a number of nonsurgical injections to choose from for bicep tendonitis, but none quite as controversial as corticosteroids: Anti-inflammatory medicines with steroid hormones to reduce swelling and arthritis. But overtime, these tend to weaken tendons and damage cartilage to the applied area(s). Most treatments of the condition are very minimal but not always permanent, and not all 'permanent' solutions are without invasive surgeries. However, a PRP or Stem Cell Therapy treatment is the definitive solution to both.
Stem Cell Therapy Explained
Due to their natural ability to transform into any other type of cell, stem cells can be taken not only from your own body, but from a different person (likely, the umbilical cord), and transplanted into your problem area. The cells will adapt and take on a different "form" as if they were there since the beginning.
Stem cells can be concentrated and activated. While many types of stem cells are a good starting point for practical use, it is the concentration and activation of the cells that has truly made it an effective therapy. Certified practitioners are able to tweak these cells to address exactly the problem you are facing.
How Does It Work?
Stem Cell Extraction
Concentration and Activation
Stem Cells Transplanted to Problem Area
The Cells Reduce Pain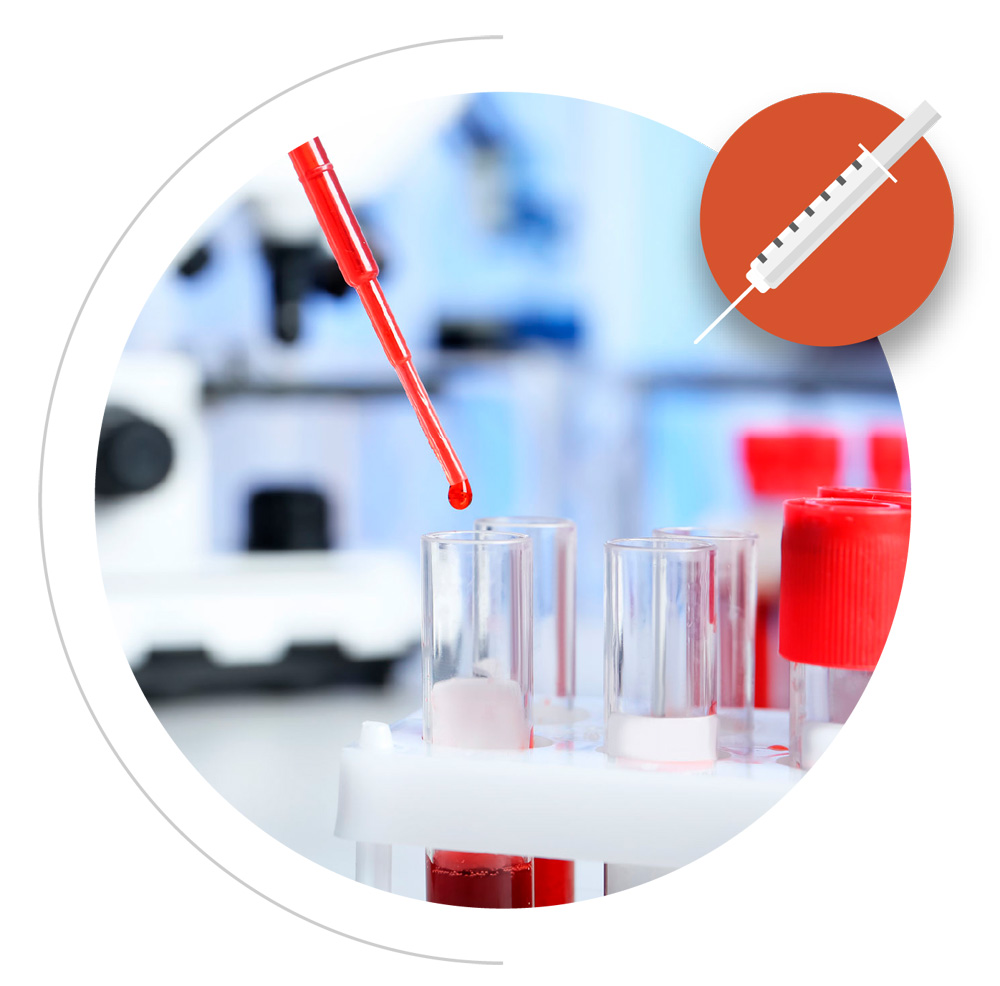 PRP Therapy Explained
Platelet Rich Plasma is astoundingly simple in concept; your doctor or medical technician inject a laboratory made concentration that is created from your own blood. That is right, your own blood. Essentially, PRP is a specialized healing plasma.
The benefits of Platelet Rich Plasma will have you feeling completely revitalized, as it is your own natural plasma, which has had the most platelet-dense part of your blood, added back into it. The result is a highly-charged infusion of plasma with a particularly high content of platelets.
How Does It Work?
Take a Blood Sample
Separate Blood into Various Components
Removes Platelets and Stem Cells
Platelets Injected into Injured Area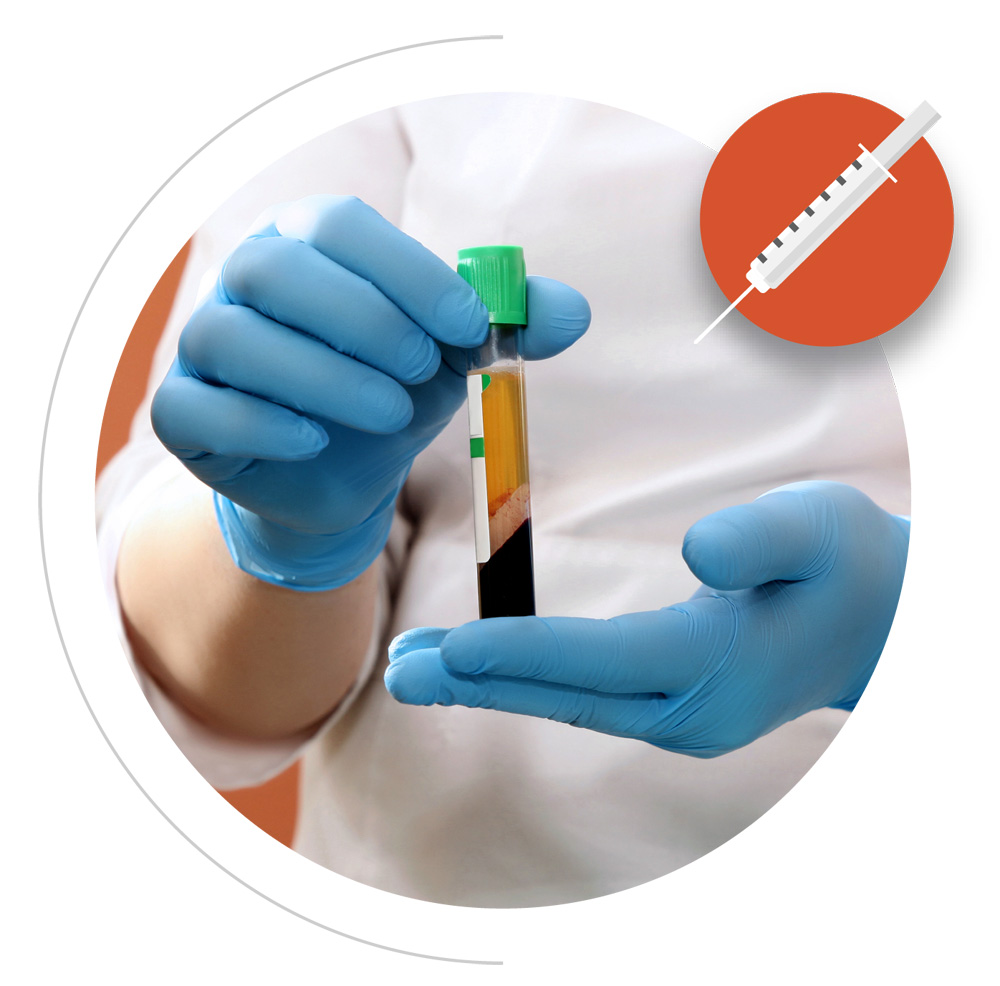 Doctor Examination + Tests
Through the Yergason's Test, your doctor may ask you to hold out your arm and simply bend the elbow to a 90-degree angle. Should this be painful or undoable for the patient, this is usually a sign of tendonitis or related conditions. The Speed's Test is very similar and more indicative of bicep tendonitis (specifically), as you keep the arm extended while bending the elbow 30 degrees. Pain in the elbow up to the shoulder while performing more accurately pinpoints the area of your tendonitis.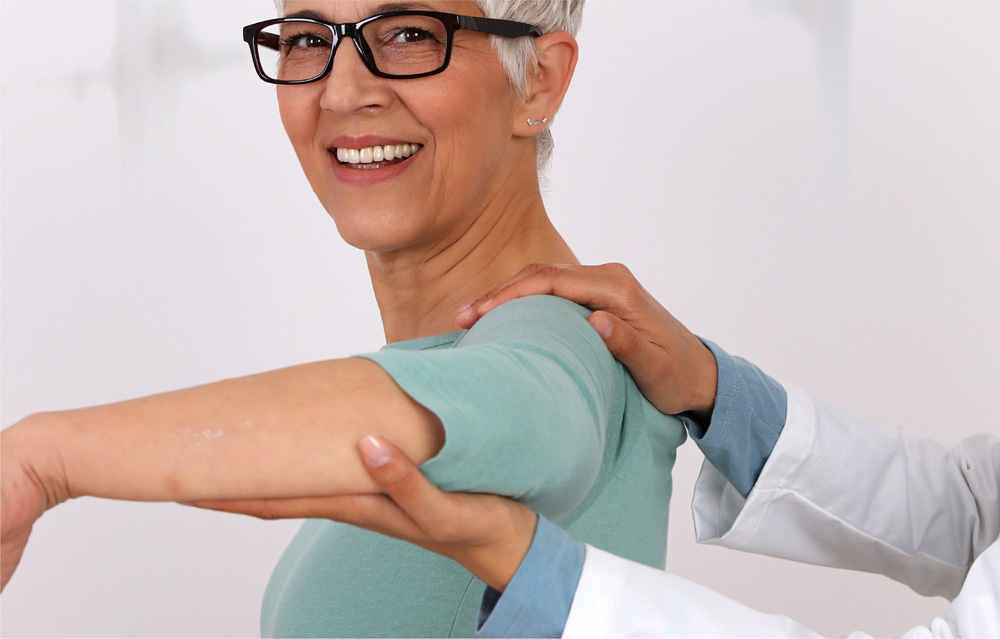 Preparing for your appointment
Through a Cellaxys stem cell or PRP procedure, your recovery time is greatly reduced compared to surgery, your full range of motion will be completely restored and you are likely to start walking comfortably right after your procedure is finished. To prepare for your treatment, it is best to keep your cells full of rich nutrients through a well balanced diet and proper hydration. The procedure simply collects your revitalizing stem cells from your fat tissue and strategically transplants them using an advanced vision technology to pinpoint the exact location of where the cells are needed.
SCHEDULE YOUR FREE CONSULTATION
SCHEDULE CONSULTATION
Your recovery from your regenerative procedure will be swift and painless if you continue to get rest, drink plenty of fluids and ease back into your lifestyle over the following four weeks. Many patients have reported pain relief within the first week, but an ideal schedule of two weeks of rest and non-strenuous activity followed by two weeks of physical therapy to get everything back to normal.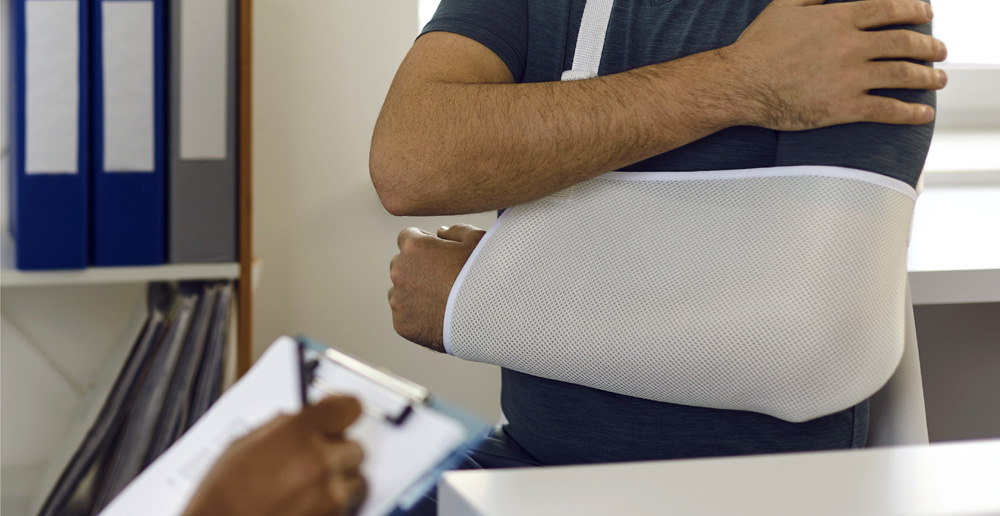 Stem Cell Therapy for Lower back, Hip, and both knees
"I am pain-free. I could resume activities that I wasn't
able to do for a while and I never dreamed I could get to that level
again." – Julie Ingleston
Bob's Knee, Hip, and Shoulder Stem Procedure
"My injections were done about 3 years ago and I found no reversal of the improvement, the pain continues to be gone." – Bob Kendzior
Knee Stem Cell Procedure
"Running 40 miles on my 40th birthday after destroying my knee is a huge blessing for me." – Brian Plaster
Shoulder PRP Therapy | Former UFC Competitor
"Dr. Otten extended my career for about 4-5 year." – Evan Dunham
Meet the CELLAXYS Medical Staff
Do you need treatment for your Bicep Tendonitis?
Schedule Your FREE Consultation to see if you qualify
Do you need treatment for your Bicep Tendonitis?
Schedule Your FREE Consultation to see if you qualify